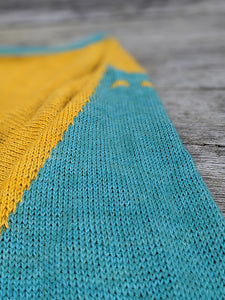 A batwing sweater with cats on the arms…
CATWING SWEATER!
Terrible puns make fantastic sweaters. The batwing sleeves and bold lines make for a sweater with a retro 80s feel. It's cropped, and designed to be worn with lots of swishy ease.
This is knit in a 4ply yarn, and available in nine sizes.