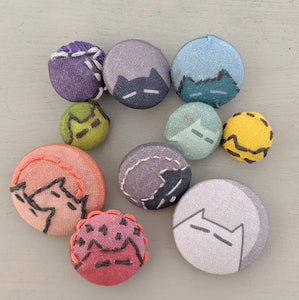 Sew your own cat buttons! This kit has everything you need - twenty four self cover buttons with sewable button templates, plus coordinating embroidery floss and a set of embroidery needles, and full instructions.
It makes six each of 15mm, 19mm, 22mm and 29mm buttons.
Choose from three colourways; cool blues and greens, warm reds, yellows and purples, or monochrome greys.