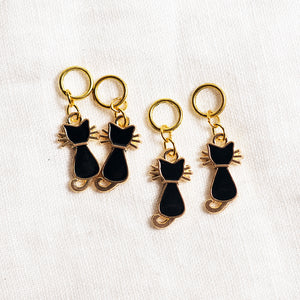 These cats are pointedly ignoring you. Maybe you sneezed near them?
There are four stitchmarkers in a pack, and they come packaged on a catty card. If you'd like a little tin to store them in you can add it as an extra.

Choose from small, large or clip-in markers. Small markers fit up to 4mm and large markers fit up to a 10mm needle.